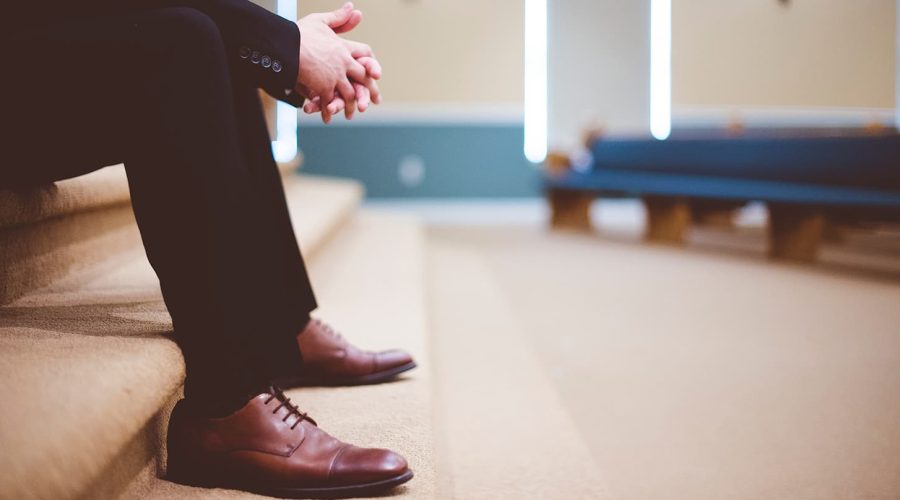 At one time or another, a church will likely find itself without a lead pastor for a season. Their lead pastor may have retired, resigned, passed away, or become unable to continue in his position for whatever reason. When this happens suddenly or unexpectedly, a church will often turn to an interim pastor to fill the role of lead pastor temporarily, since the pastoral search process can often take a year or more.
An interim pastor can be someone from within the church, a pastor sent by the chruch's denomination, or a pastor who is brought in from an outside organization that deals specifically with interim pastor placement.
So, what happens if the church really likes their interim pastor. Can he stay on and become their next permanent pastor? On the surface, the answer to this question may seem like a no-brainer. Of course he can stay on! After all, the church is already familiar with the interim pastor—his approach to teaching, his leadership style, his personality, etc.—so why wouldn't they try to convince him to stay on as their permanent pastor?
The question should not be, can an interim pastor become permanent, but should he?
According to VitalChurch Ministry, a leading organization in interim pastor ministry, there are several good reasons why an interim pastor should not become a church's next lead pastor.
A New Lead Pastor Deserves a Fresh Start
According to VitalChurch Ministry, "Ministering to churches in crisis can be difficult. It's not unusual for [an interim] pastor to leave especially challenging church situations with some 'baggage.' They may have been part of some especially heated conversations or had to make some difficult decisions for which they received some backlash. By requiring that someone else come in as the next senior pastor, both the church and the new pastor get a fresh start."
Even if the church wasn't in a crisis situation when the interim pastor arrived, he can serve as sort of a "buffer" between the previous lead pastor and the new one—making it less likely that congregation members will compare the two. This can greatly increase the new pastor's chances of success.
The Pastoral Search Process Should Be Fair
When the interim pastor is being considered for the position of permanent lead pastor, among other candidates, it can be difficult for the pastoral search process to truly be fair. The VitalChurch Ministry website explains, "The pastoral search committee and the congregation would be very familiar with the interim pastor, and probably much less familiar with the other candidates. It could be difficult for a church to be objective or to discern God's will regarding the pastoral candidates when they feel strongly about their interim pastor and want him to stay. In addition, it could put the church in a difficult position if they were to choose not to hire the interim pastor as the next permanent pastor, since not hiring him could feel as if they were essentially 'firing' him."
Not including the interim pastor in the pastoral search also frees him up to assist the church in the pastoral search process, which can be quite lengthy and involved.
Interim Pastors Don't Always Make the Best Permanent Pastors
Most pastors that get into interim ministry do so for a reason. They often have special giftings and abilities that qualify them for this type of role. They minister to churches in ways that are different than pastors who plan to stay a while. For example, an interim pastor is typically more willing to "rock the boat" when necessary than a permanent lead pastor, knowing that his time in the church is temporary.
Although many interim pastors start out as traditional lead pastors, they often find that they have the gifts, abilities, and experiences that uniquely qualify them for the work of interim pastoring. By not asking an interim pastor to consider becoming the church's next lead pastor, it allows him to continue to use those gifts to serve other churches in need of temporary leadership.